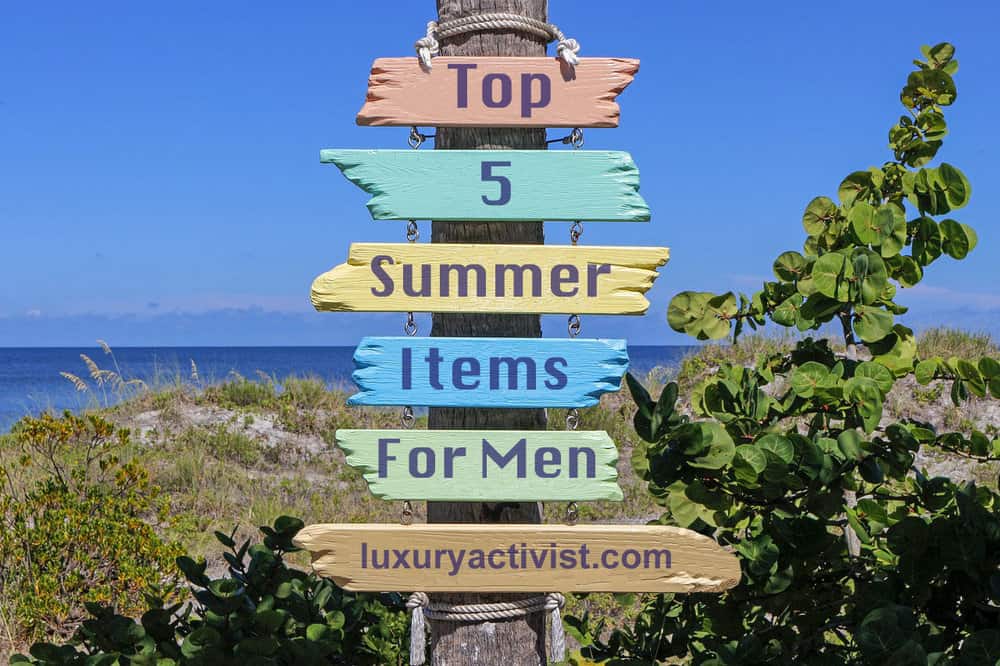 Reading Time: 7 minutes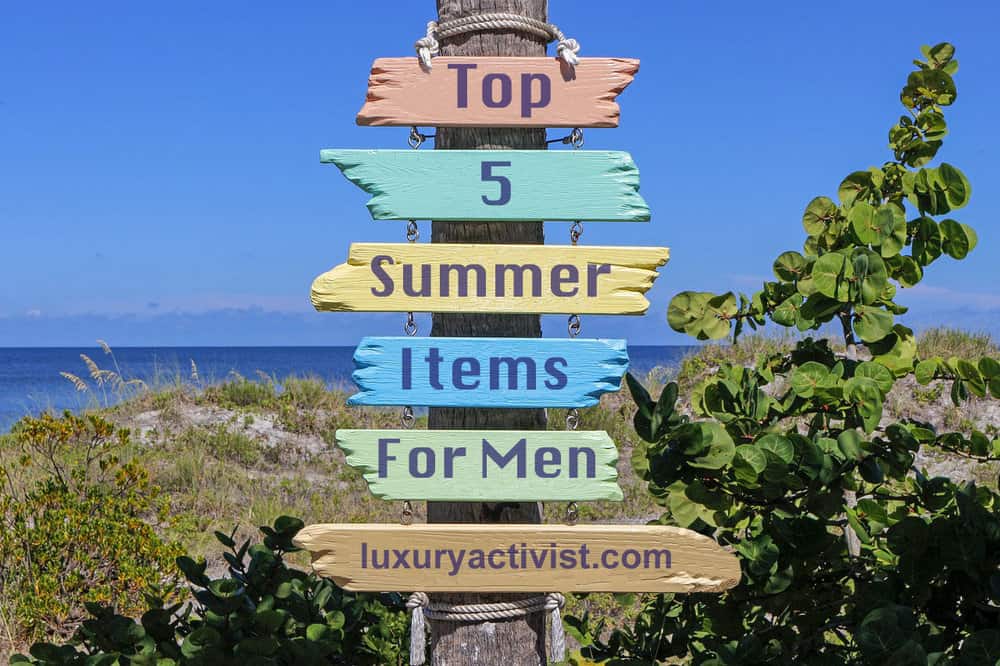 Summer holidays are not far away and you start wondering what would you need to purchase in order to make sure your look has the perfect fit for the season. At LuxuryActivist, we have digested hundreds of reviews and here are our top 5 best items for men you will need this summer, unless you wish to stay at home until Fall. Not really, so  check out these items and put them right away in to your shopping list.
1- SunGlasses, only Italian Independent
The brand Italia Independent was founded in 2007 by Lapo Elkann, Andrea Tessitore and Giovanni Accongiagioco The company sells its products in about 70 countries, operating through brand stores, subsidiaries, agents, and through a network of distributors. The young brand became famous with the promotion and the launch of the first model of sunglasses made entirely of carbon fiber, handmade in Italy and presented at the Pitti Uomo in Florence. Italia Independent is the first sunglasses manufacturer to use carbon fiber for fashion purposes, and the first to create sunglasses's frame entirely made of carbon. In recent years, they utilized innovative technology such as thermosensitive fiber and microfiber linings, for which the company received an award from MIT Technology Review. The Italian scientific committee of the Italian edition of the magazine, led by Romano Prodi, recognized I-Thermic and UV Lux as cutting-edge treatments for eyewear. The former allows eyewear to change color in high temperatures, while the latter gives glasses frames a velvety look. Their Sunglasses design is sharp, modern and fit every day your needs.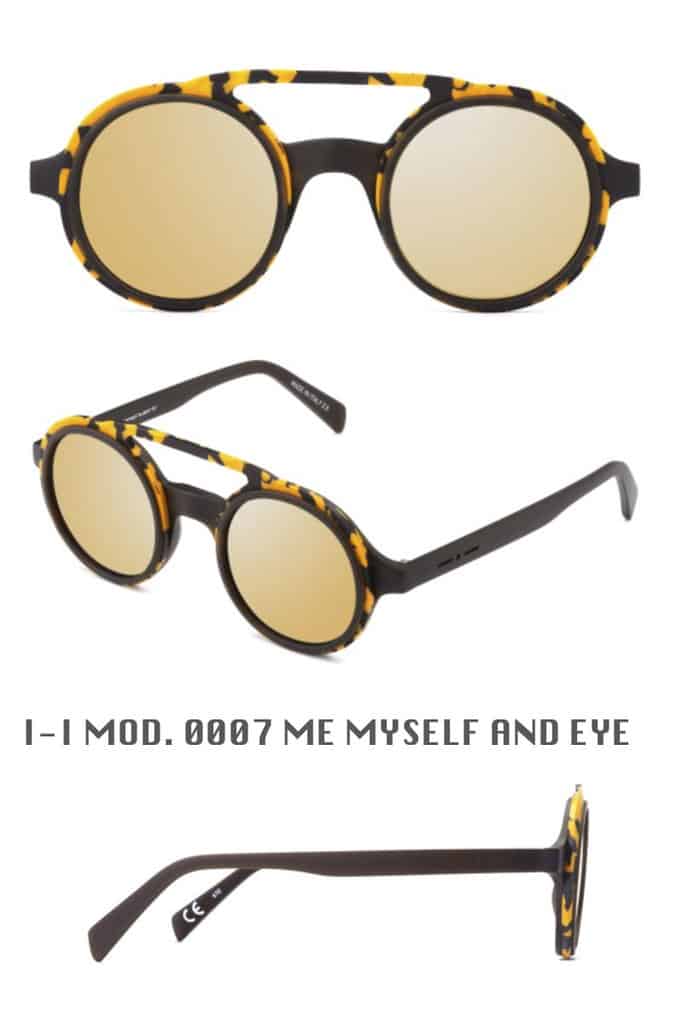 Round unisex plastic glasses. The innovative construction of the frame front allows the application of different frames made of flexible cellulose acetate, by means of the cutting-edge technologies of MAZZUCCHELLI S.p.A. The lenses are flat base 2. You can find more about Italian Independent here: http://www.italiaindependent.com 
2- Le Moc by JM Weston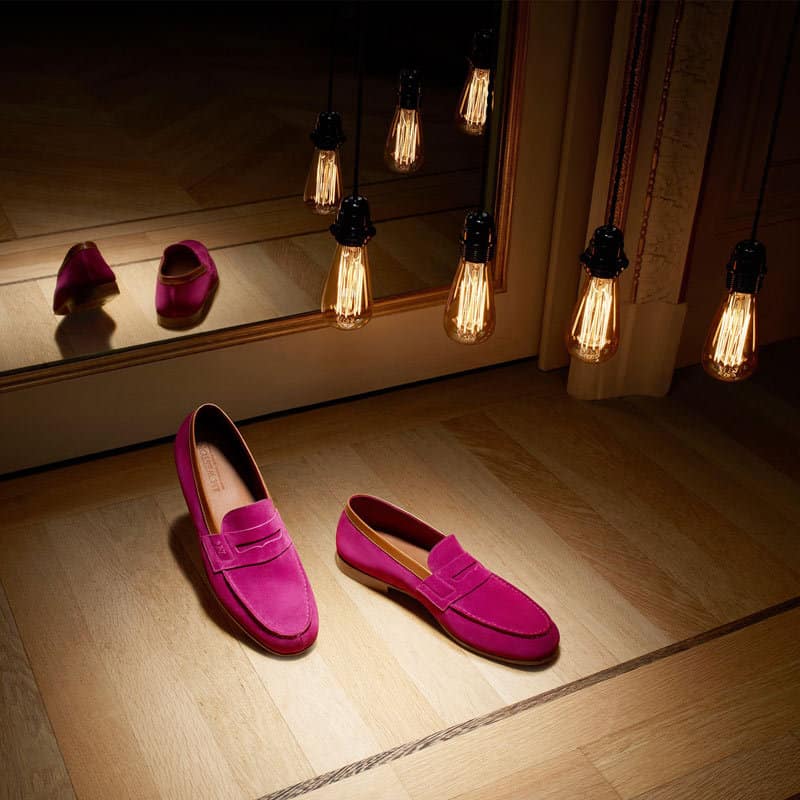 With Le Moc Weston, the French luxury house JM Weston highlights one of the key elements of its know-how: the leather! By destructuring the mocassin, JM Weston needs to pay a huge attention to the quality and the choice of the leathers in order to keep comfort and shape. With the amazing colors, it is a hint of summer that Weston reveals. The Moc escapes the urban formal ambiences to get more summertime spirit. You can associate the Moc with a rolled up pants, a linen shirt slipped casually: that's when the Moc makes sense in an eternal quest for freedom. With the new pink color, J.M.Weston redefines the codes for elegance. It brings originality to men's wardrobe and gets you away from a grey landscape that sometimes the world is.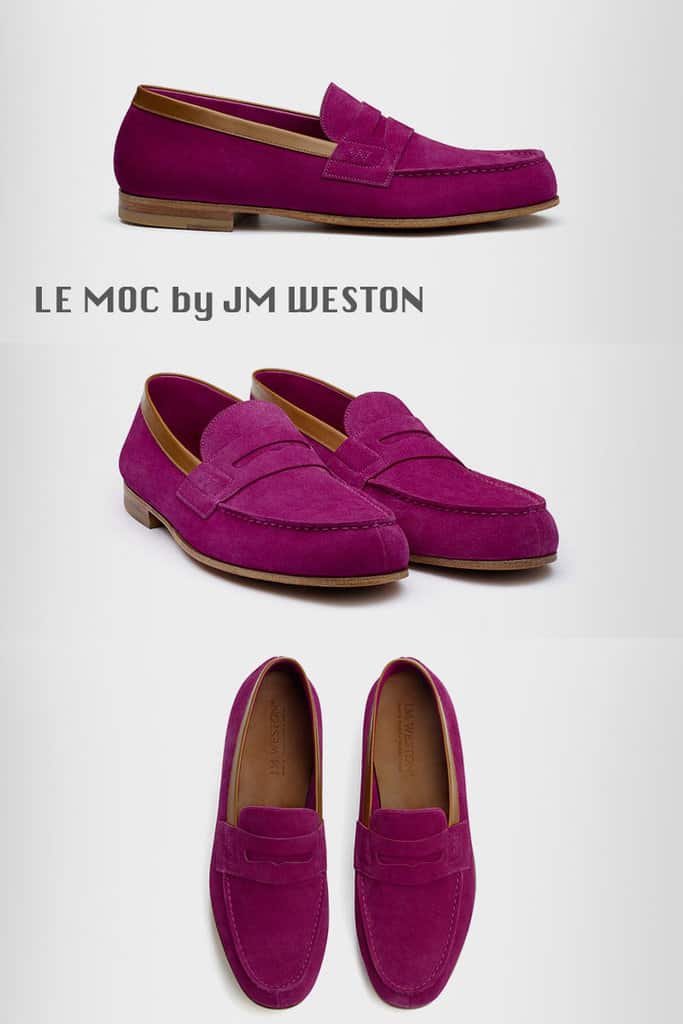 JM Weston has been French avant-garde since 1891. The iconic style of the luxury house has shaped masculine elegance throughout several generations of men. J.M.Weston is about French panache, creative culture and a contemporary and young vision of elegance. This summer, your feet deserve the best. Check more here: http://www.jmweston.fr
3- Message T-shirts, express yourself

From vintage t-shirts to more modern message ones, this summer T-shirts will be a new way to express yourself. Either you will show your current mood, your political opinion or something more spiritual or fundamental. You can also express a vintage nostalgia, so it will be your preferred fashion item this summer.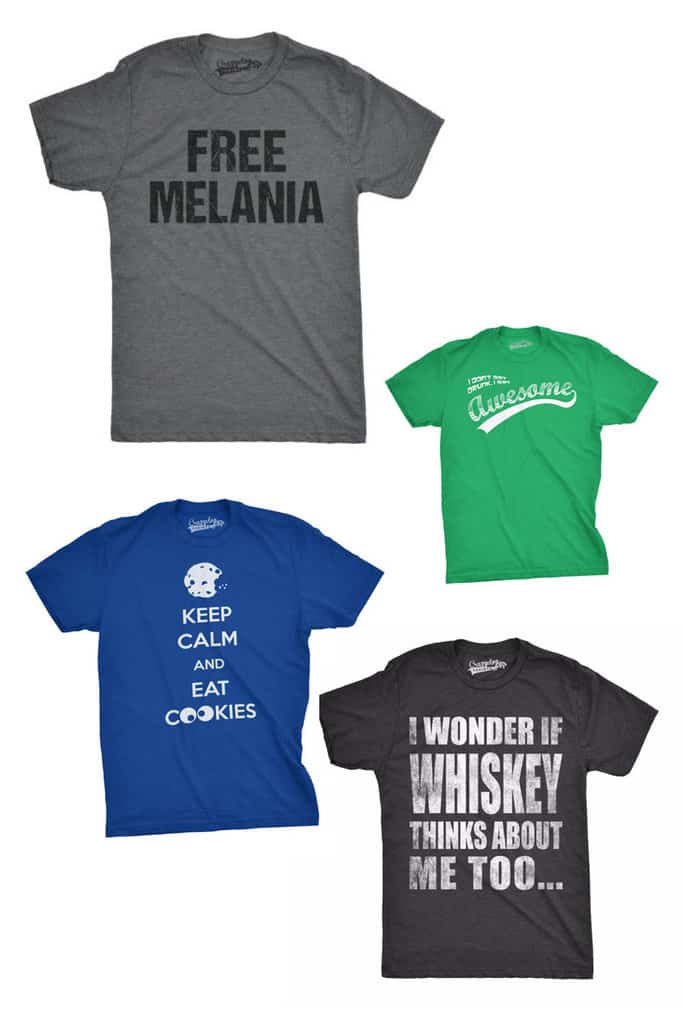 There are hundreds of websites that you can buy customizable t-shirts from it. You can find ready-to-buy designs or of course you can create your own. You better find the right message otherwise it might be too difficult to bear. One interesting website is the following that proposes different designs and a special vintage section as well:
https://www.80stees.com
https://www.crazydogtshirts.com
4- The Trilby hat, a must have this summer
A trilby is a narrow-brimmed type of hat. The trilby was once viewed as the rich man's favoured hat; it is sometimes called the "brown trilby" in Britain and was frequently seen at the horse races. The trilby can be described as having a "shorter brim which is angled down at the front and slightly turned up at the back. The trilby also has a slightly shorter crown. Traditionally it is made from rabbit hair felt, but is usually made from other materials, such as tweed, straw, wool and wool/nylon blends. The hat reached its zenith of common popularity in the 1960s; the lower head clearance in American automobiles made it impractical to wear a hat with a tall crown while driving. It faded from popularity in the 1970s when any type of men's headwear went out of fashion, and men's fashion instead began focusing on highly maintained hairstyles. You can find high quality Trilby hats here: http://www.hatsandcaps.co.uk/trilby-hats-ctrilby_hats
5- Fresh and elegant with Eau de Cologne
There are timeless fragrances that will never be out of fashion. When summer comes, men wish to feel fresh, energized and yet elegant. The summer period always proposes hundreds of "summer limited editions" of your favorite fragrance but unfortunately they tend to be lighter and cheaper versions of the original one. If you are looking for a summer fragrance, meaning a fragrance you can wear during summertime, here are 3 ideas that might seduce you. All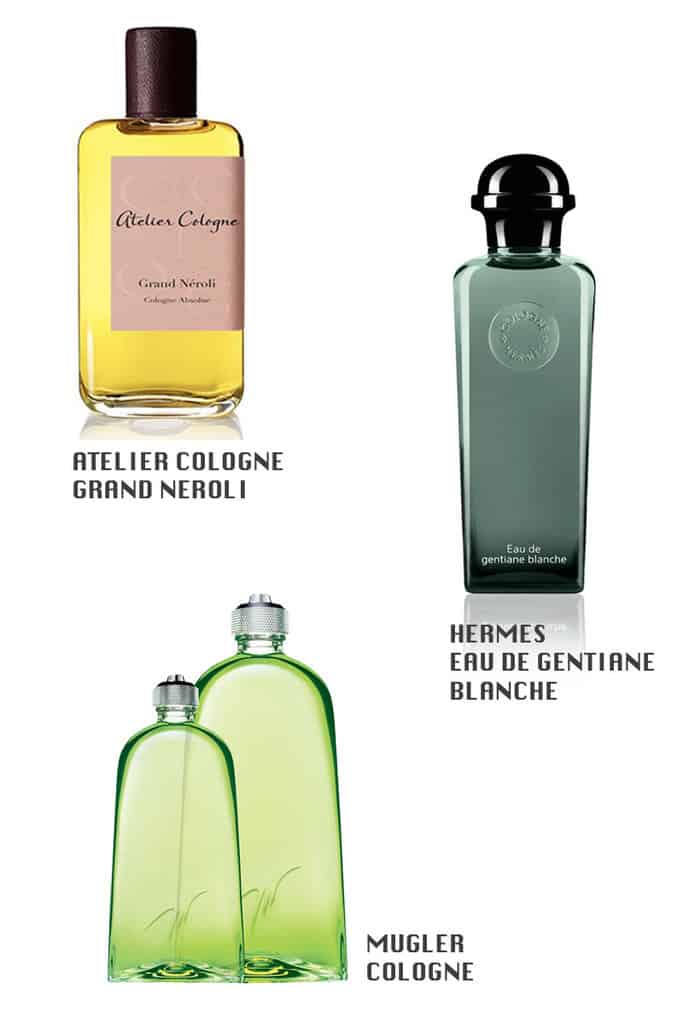 With Atelier Cologne you will rediscover these amazing fresh fragrances with a contemporary feeling. The Grand Neroli is a fresh and refined Cologne with notes of Moroccan neroli, bergamot from Calabria, petitgrain from Paraguay, softened by a round vanilla. You can find it here: http://www.ateliercologne.com/grand-neroli-200-ml.html .
One of the iconic names within the Cologne category is Hermès. Here we present an interesting fresh cologne around the Gentiane flower. It is called Eau de Gentiane Blanche. Imagined by Jean-Claude Ellena as a contrary interpretation of the Cologne style, Eau de gentiane blanche revisits the freshness with as much character as delicacy. Complex and sophisticated, the gentiane shows its facets sometimes bitter, sometimes sweet, in an elegant steam of white musks that seek their sweetness far from the sweet facilities, thus offering the gentiane a new olfactory contrast. You can see it here: http://www.hermes.com.
Last but not least, this is probably the most original Cologne of all: Mugler Cologne. This new generation of Cologne makes a bold impression through its freshness and its incredible alchemy. It reveals notes that are familiar yet unsettling, intense yet subtle and invigorating yet sensual. See more here: http://www.mugler.com
With summer almost here, you need to start planning not only your holidays but also what you should wear. After reading the above lines we hope you will feel more comfortable in finding your new fresh style.
José Amorim
Info sourced at different brands websites, Vogue, Elle.com, Grazia, TheGuardian, Forbes, Dazed & Confused and Wikipedia. All content is copyrighted with no reproduction rights available. Images are for illustration purposes only.
https://luxuryactivist.com/fashion/top-5-summer-fashion-items-for-men/
On – 27 May, 2017 By LuxuryActivist